Welcome to the PE Central Cooperative Fitness and Skills Challenges
These easy-to-implement programs encourage kids to become more physically active and fit! They are great for physical education teachers, classroom teachers to use at recess, parents, homeschoolers and for physical activity coordinators at YMCAs, Boys and Girls Clubs, etc. Both programs would be great to use in any before and/or after school programs. Registration for each program is $25.00. You are welcome to do each program for free and purchase the award pins at a nominal charge. Contact us at challenge@pecentral.org questions.
Quick Info: Cost: $25.00 per program. Suggested Grade Levels: 3-8. CFC Description. CSC Description.
---
Improve Physical Activity Skills Now!
Brief Description (PDF)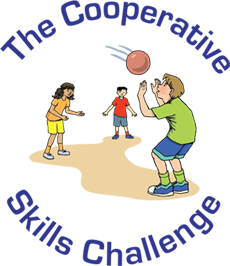 Cooperative Skills Challenge Example
The Challenge Tasks
Balance Shuffle
Volley Up
Throw and Catch
Hula Hoop
Jump that Rope
Paddle Strike
Get Your Kids Physically Fit Now!
Brief Description (PDF)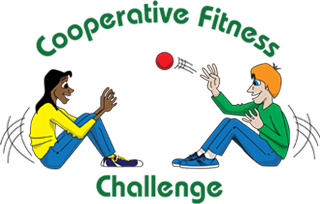 Cooperative Fitness Challenge Trailer
The Challenge Tasks
On the Move Throw and Catch
Partner Sit Up Throw and Catch
Partner Plank Taps
Partner Jumping Jacks
Crab Walk Bean Bag Pick Up
The Frogger
State AHPERD Partners
Members of these State AHPERD's can join at a 50% discount and can shop at S&S Worldwide at a discount! Renew or join today to save on our programs!



---
Members FREE Gift!
$10 S&S eGift Card
---
Contact Us
PE Central
1995 S Main St., Ste. 902
Blacksburg, VA 24060
540-953-1043
Email Us